cute little girl showing fall leaves
picture of little boy sitting beside his mom and his sister newborn at North York General Hospital, Toronto.
photo of baby boy meeting his little newborn brother in Mount Sinai Hospital, Toronto
two little sisters sitting on a rock, eating apple in a beautiful fall season
The joyful photo of a mom breastfeeding her baby boy at High Park, Toronto.
Fun family time with two little child in a beautiful fall at Whitby, Ontario.
New dad having intimate time with his newborn baby at home, North York.
Expecting parents walking in a park with their baby toddler in North York, Toronto
Fresh baby newborn with black eyes in North York Hospital
Baby girl running in a park in a summer evening, holding a watermelon in hand
Beautiful pregnant mom in black dress standing against the wooden fence in her home backyard in Toronto.
Mother's Day photo at Toronto, High Park with happy mom and baby boy.
Daddy holding his newborn while sitting in bedroom in a home in Toronto
16 days old newborn laying down on his crib and beautiful mustard and grey color mattress, holding his dad's hand.
Little baby boy wearing bright blue and green wandering in High Park, Toronto
Fishing rod toy perfect idea for baby and family photos at Toronto beaches
Photo of mom and dad to be soon in hospital during birth of their newborn
Father lying on a bed smiling at his baby newborn in North York
Fun moment between mom and her child in beautiful fall season
photo of tiny newborn feet at home in Toronto
Outdoor fall maternity photo session at High Park
baby boy toddler with innocent look leaning to his pregnant belly's mommy
new dad holding his newborn in a hospital in Toronto, photo in black and white
daily life documentary photo at home with toddler
Black and white portrait of a toddler running happily.
lovely photo of a baby girl wearing bold pink romper wants to hug her young mom wearing mint dress in a local park in North York, Toronto.
black and white happy family photo at High Park, Toronto
In home newborn photography in North York, Toronto.
Young new parents holding their newborn and looking at him with love at their own home.
Gorgeous Pregnant mom photo in black and white at Edwards Garden, Toronto.
Chubby newborn in hospital bassinet sleeping photo in North York, Toronto
Beautiful portrait of pregnant mamma wearing dark dress and flower crown, holding her belly bump at Oakville, beside the Lake Ontario.
Photo of a Family playing with their little children and dog at home in North York, Toronto
Parents sitting with their newborn and little toddler on their grey couch at home, and playing with their labrador black dog.
lovely-moment-baby-mom-home-picture
photo of a pregnant mamma wearing maxi dress standing in a park in fall season in Toronto
Dreamy picture of pregnant mom in Toronto studio wrapped in tulle sitting on a chair.
Beautiful happy mommy playing with her 9 months old baby boy in High park, Toronto.
Mamma reading book for her newborn and toddler at home in Toronto
Fine Art portrait of a baby in black and white
Lovely couple expecting their first baby boy soon kissing each other at High Park, Toronto.
happy baby girl running in a park on her second birthday
New mom holding her newborn in the bright and beautiful nursery in Toronto
In home newborn photography
Beautiful black and white photo of a pregnant mamma showing her belly bump in her bedroom at her home.
Newborn wearing blue at home
lovely pregnant parents image expecting their first baby at high park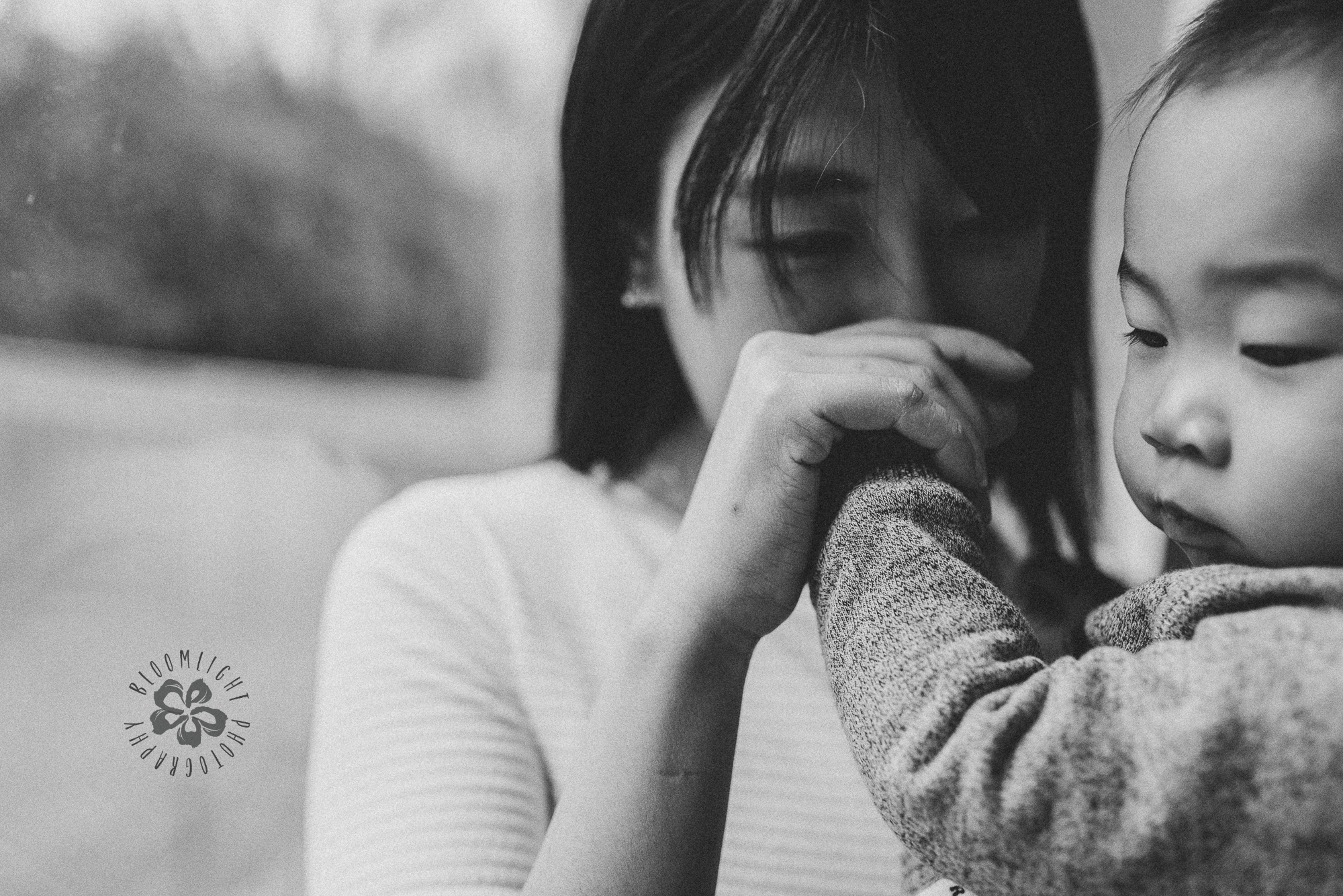 intimate photo of a mom kissing her baby boy in black and white